Midominio.do is the new platform that offers you NIC .DO so that you manage your domains in a faster and in a completely automated way. Through MIDOMINIO.DO you can register, renew, modify, cancel or transfer your domain directly at the moment you need it.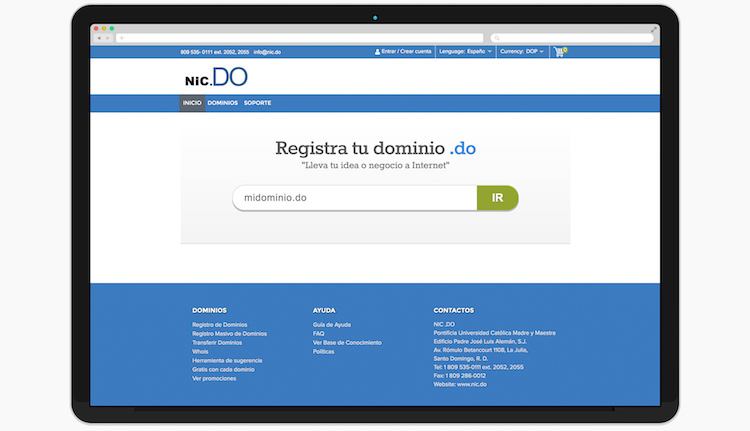 Control Panel
You will have access to a control panel where you can manage all your domains, you will also be able to see the history of your transactions and other facilities
Online Payment
Now you can make your payment online with a greater variety of credit cards: VISA, MASTERCARD, AMERICAN EXPRESS, DINERS CLUB AND DISCOVERY.
Domain redirection
You can redirect your domain to another website for free.
Email
Register up to 2 email accounts. You can also redirect your email to another existing account.
Managing Your DNS
Through your control panel you can manage the DNS records of your domain.
Mass Operations
Massive, easy-to-use tools that help you to register, renew, transfer, and make other changes to multiple domain names in one step.
Display your payments in the currency of your choice
When making your transactions you can visualize the amounts in the currency of your preference, however, all charges will be made in Dominican pesos.
Protection against theft of domains
With the theft protection you prevent your domain from being transferred to another account accidentally.
Know more and take advantage of all these advantages by registering your domain in www.midominio.do.